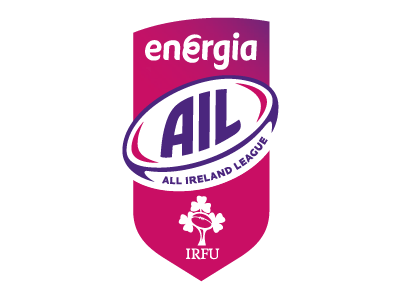 Your Club Your Country – Grand Draw 2021
We Need Your Support!
Dear Club Supporter
The IRFU Grand Prize Draw 'Your Club, Your Country', brought to you by Energia, is back for the 11th consecutive year with more great prizes and is a fantastic way for clubs to raise much needed funds.  This year's draw will be hosted online, giving clubs the ability to sell their tickets in a safe and secure way.
In a very difficult year for our country and communities, your support is vital to the continued running of our club and as always, is hugely appreciated.
🇧🇬 How to buy a ticket 🇧🇬
Visit https://www.irishrugby.ie/running-your-club/club-funding/your-club-your-country/ for full details on the competition or buy directly through the Gala Bid Website – Bective Rangers FC using your debit/credit card.  You will receive your ticket numbers in an email when you have completed your purchase.
To Buy Your Tickets By Cash/Cheque/Bank Transfer:
Please fill in the details below & return with cash or cheque or confirmation of bank transfer to:
                        Valerie Stein, Bective Rangers Football Club, Donnybrook, Dublin 4
Name

Phone Number

Email Address


Number of Tickets

Paid by:
(Cash, Cheque, Bank Transfer)

Bective Rangers Bank Details:
AIB plc 40/42 Ranelagh, Dublin 6
BIC:      AIBKIE2D
IBAN:   IE47AIBK93103902360015
Full details here  – IRFU YCYC Draw
Grand Draw Prizes
1. Follow the Ireland Team on their Summer Tour of New Zealand in July 2022
Return flights, hotel accommodation, match tickets and spending allowance for two persons (Compliments of Vodafone)
2. Win a €5,000 Holiday
Holiday voucher worth up to €5,000 (Compliments of Energia)
3. France v Ireland 2022 Guinness Six Nations VIP Trip to Paris with the IRFU Patrons Club
Return flights, hotel accommodation, match tickets and spending allowance for two persons (Compliments of Opel Ireland)
4. England v Ireland 2022 Guinness Six Nations VIP Trip to Twickenham, London
Return flights, hotel accommodation, match tickets and spending allowance for two persons (Compliments of Canterbury)
5. Experience Business Class Service with Aer Lingus
Transatlantic business class return flights to East Coast routes with Aer Lingus for two persons (Compliments of Aer Lingus)
6. 2022 Galway Races VIP Package
Corporate hospitality at the Galway races and overnight hotel accommodation for two persons (Compliments of Guinness)
7. Aldi Shopping Voucher
Voucher to the value of €2000 (Compliments of Aldi)
8. Druids Glen Hotel & Golf Resort Voucher
Voucher to the value of €1500 (Compliments of Lucozade Sport Ireland)
9. Elverys Shopping Voucher
Voucher to the value of €1000 (Compliments of Elverys)
10. VIP package to 2022 Guinness Six Nations matches in Aviva Stadium
Tickets & hospitality package for two persons (Compliments of The Hospitality Partnership)